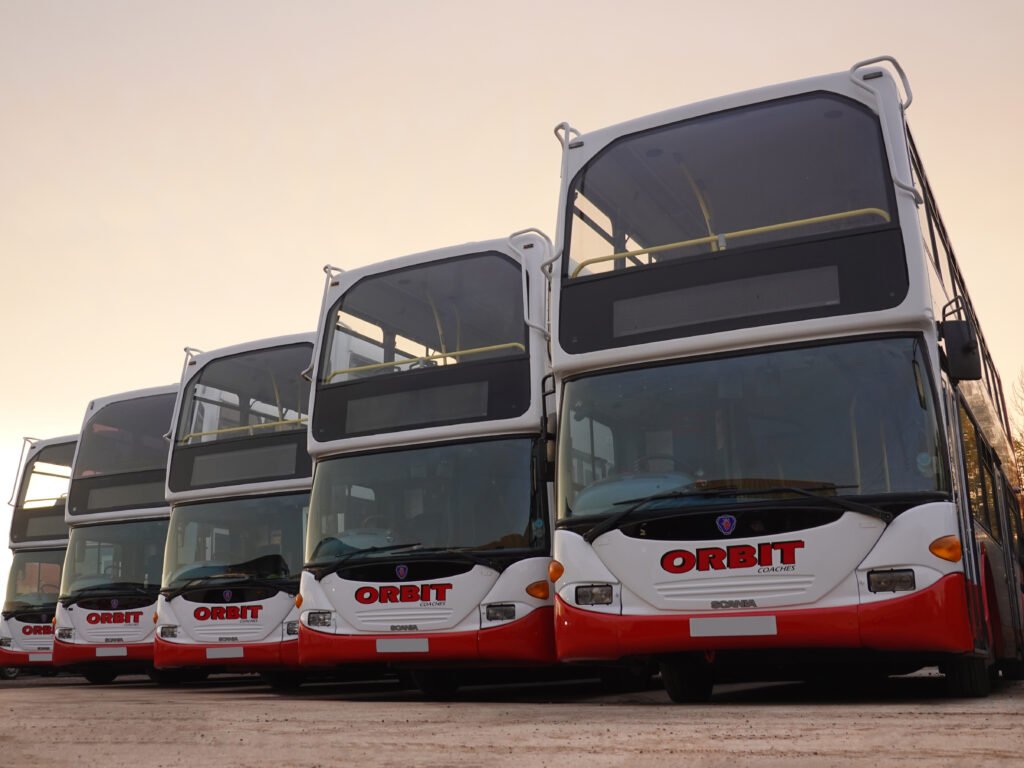 Applying for a Pass
We are once again offering travel to South Charnwood High School for the home to school transport service. This is a private hire service provided by ourselves Orbit Coaches Ltd, meaning that parents pay privately to reserve a seat on the Orbit School Bus service for their child/children.
Cost and Payments
Travel for the 2020/21 academic year will be £650, paid over a period of 10 months. There will be no option to pay upfront in full due to the current COVID-19 Coronavirus pandemic.
The method of payment will be by standing order. This will run for 10 months starting from 5th August 2020 – 5th May 2021, at a payment of £65.00 per child per month, totalling £650.00.
Currently using this service?
Parents who currently use this service will need to re-apply for a space for each child again for the new academic year. Please note that any previous unpaid or late payments may affect you securing a space for your child on the service.
The offer of spaces is subject to availability and is on a first-come-first-served basis. There are a limited number of seats available for each service. Once the capacity is reached, the application process will be closed. This may be before the closing date.
Making an Application
All applications must be received no later than Friday 31st July 2020. Passes must be obtained through our website. Please note we are not accepting any applications via the post and due to the current COVID-19 pandemic our office staff is reduced, and any queries must be made by email.
Any applications received after the 31st July 2020 will be put on a reserve list.
Once we have received your application form including agreeing to our Terms & Conditions, Orbit Coaches will issue each child with their own unique reference number. It is also a requirement to upload a passport sized photo of your child/children for the bus pass we will supply.
Other Details
The final routes will be confirmed following the closure date, and maybe subject to change. Our website is secure, and your child's photo will only be used for the benefit of a bus pass and will not be shared with any other parties in accordance with GDPR. Once the reference number has been allocated to your child/children you will be asked to set up your standing order with the first payment due on the 5th August 2020. Our details will be sent to you via email.
No bus pass will be issued until the first payment on the 5th August 2020 has been received and the standing order set up. You may risk your space on the service if your payment is not made.
View our Terms & Conditions
View our School Travel Codes of Conduct and Terms of Use

How to Apply
Enter the student & parent/guardian details.
Upload a photograph to appear on the pass – head and shoulders – this must be taken in portrait orientation (.jpg, .bmp or .png are all acceptable formats). One application is required per student.
You will be required to accept our Terms & Conditions and School Travel Codes of Conduct.
Standing order to be set up from a bank of your choice.